This post is part of a partnership with Simply Orange and originally appeared over on my personal blog, Stars for Streetlights! For those of you in New York, visit GothamtoGrove.com for Simply coupons and prizes.
When I moved to NYC almost four years ago, one of the most delightful surprises was how easy it is to buy obscure fruits, spices, and ingredients in the corner grocery stores. In the US we grow so much and have so many resources at our disposal that we don't even think about the uncommon natural items that we can buy at the supermarket like dragon fruit from Vietnam or avocados from Mexico.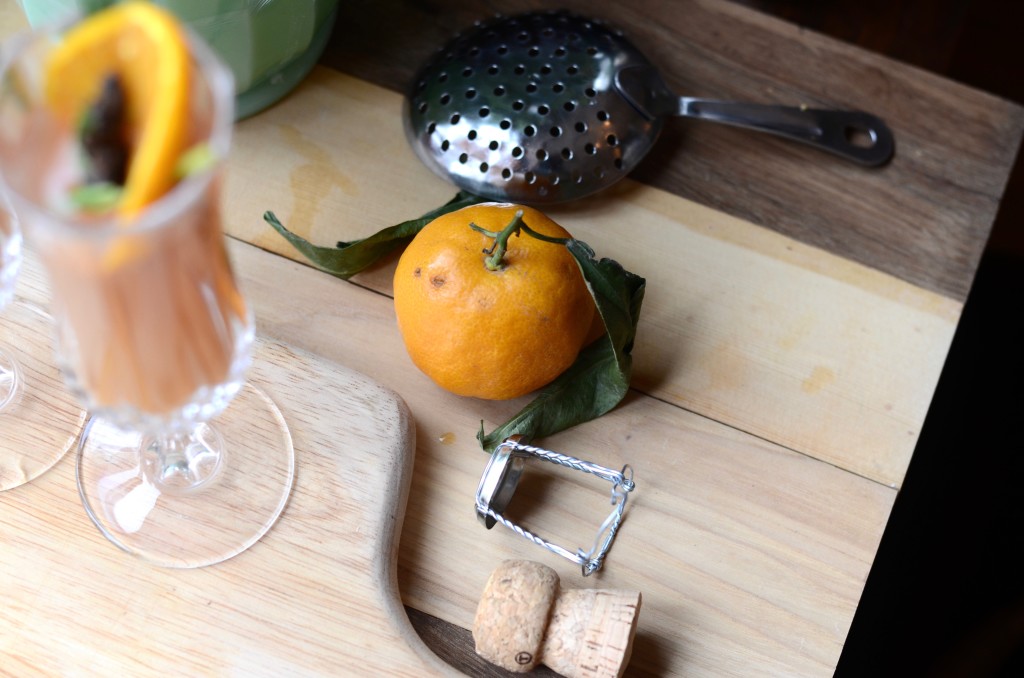 This concept became even more obvious to me after my trip to remote parts of Ireland two years back. Sean and I stayed at this incredible Airbnb with a woman who greeted us at the door with, "Tea, wine, or whiskey?" We chose whiskey (duh) and spent the whole night spellbound by her stories of Ireland's history, her experiences with the IRA, and tales of her garden in the backyard.
She told us how she makes her own soil out of compost so that she can grow things on the rocky terrain. To her, a garden is not just a hobby, but a necessity for winter because it is hard and expensive to get veggies from the grocery in the winter months… Usually the only vegetables she could afford were onions. I grew up in Indiana where you can toss something on the ground and it will grow and I drink fresh kale smoothies year-round. Because of this, our Irish host's stories will always stick with me so that I can always remind myself to not become immune or jaded to the wonder of our groceries.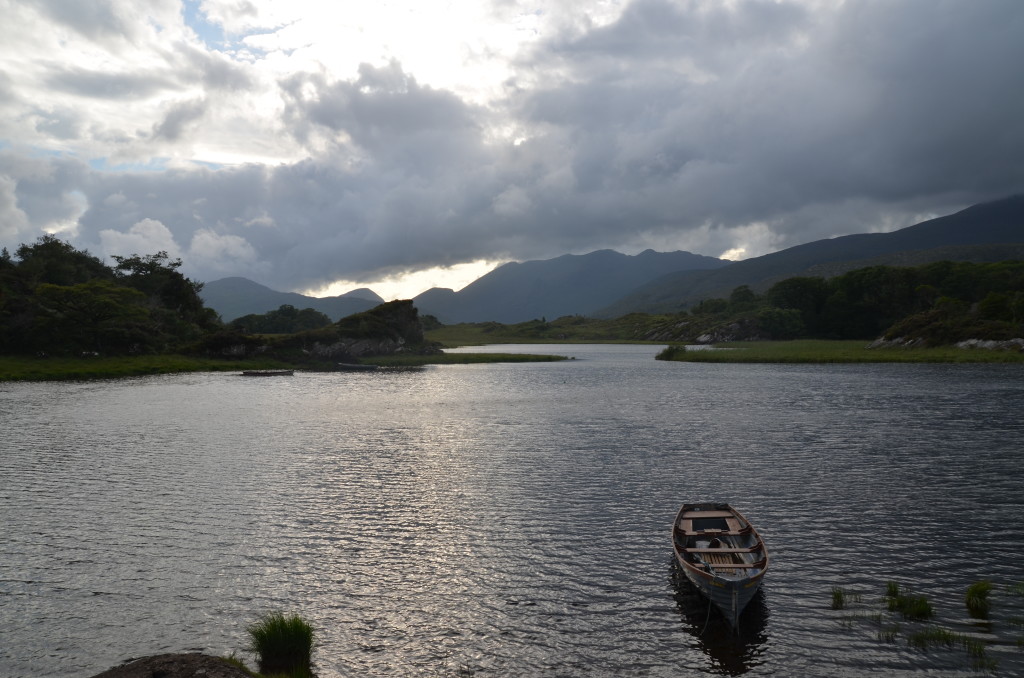 Cocktails are one of my favorite ways to celebrate the abundance of fresh ingredients. I love to have natural things in the drinks I make because it really makes a gigantic difference in the taste. Say you take a sip of a Mexican martini with one of those pre-bottled margarita mixes with green food coloring instead of fresh lime juice and orange juice. It will taste fine, but instead of getting transported to an orange grove in Florida, it tastes more like a fun armpit dive bar in the East Village.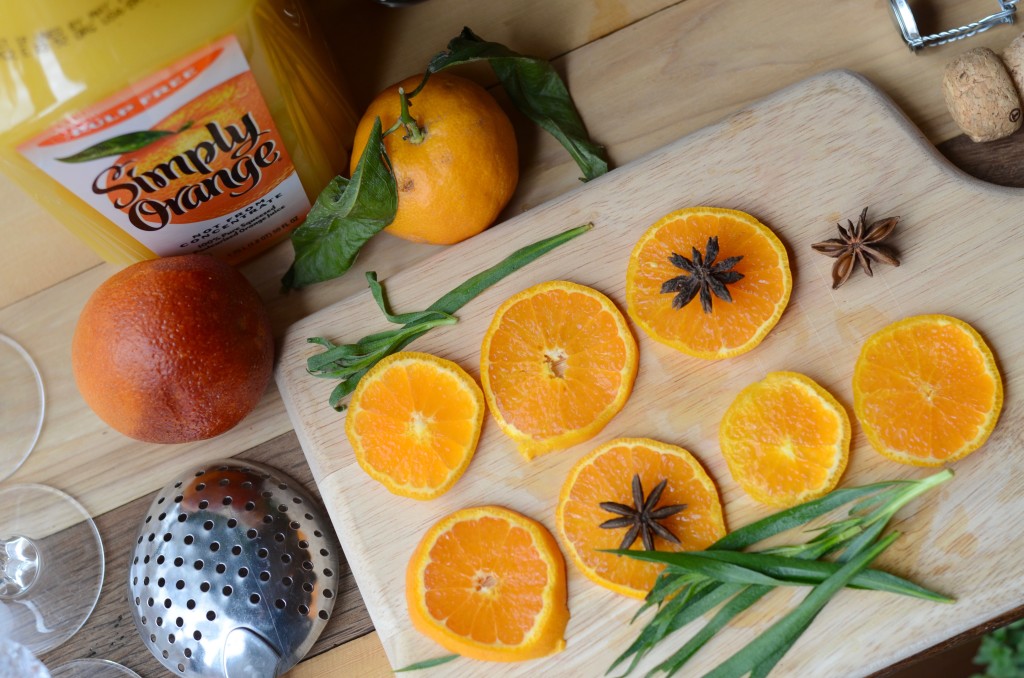 In this nature-to-new York collaboration with Simply Orange Juice, I wanted to make sure that I used some of the fresh and unique ingredients from my favorite local groceries. Below are three of my newest orange juice adventures in cocktail concoctions!
American Glory
1 Splash Grenadine
1 Splash Simply Orange Juice
Champagne
1 Wedge Orange
1 Whole Star Anise
Tarragon for garnish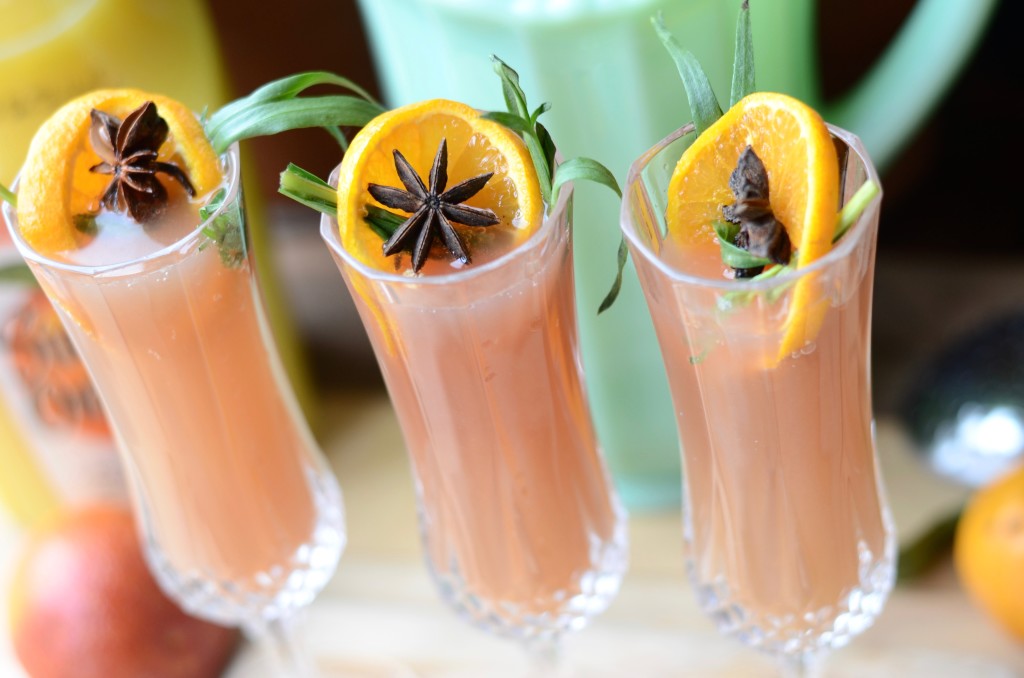 American Glory is pretty much an extreme mimosa. I made this drink for brunch when my little sister was in town and it was delicious with Simply Orange. (Mimosas are always better when you use not-from-concentrate, never frozen OJ – like Simply Orange!)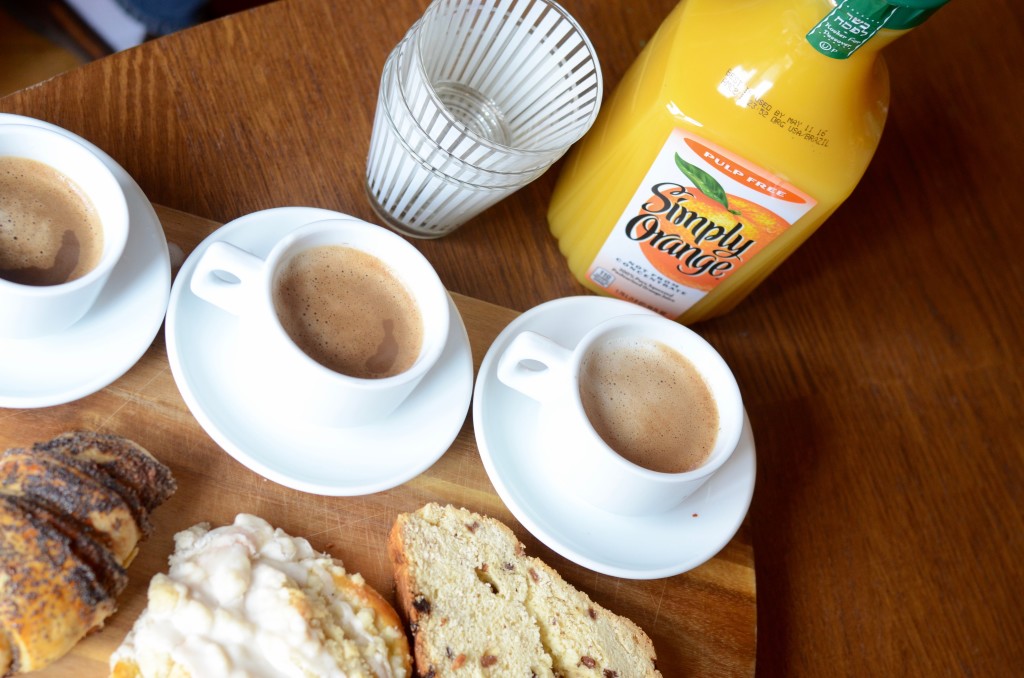 Up Beet Orange
2oz beet-infused tequila
.5oz simple syrup
1 tablespoon fresh lime juice
4 ounces Simply Orange Juice
Cilantro for garnish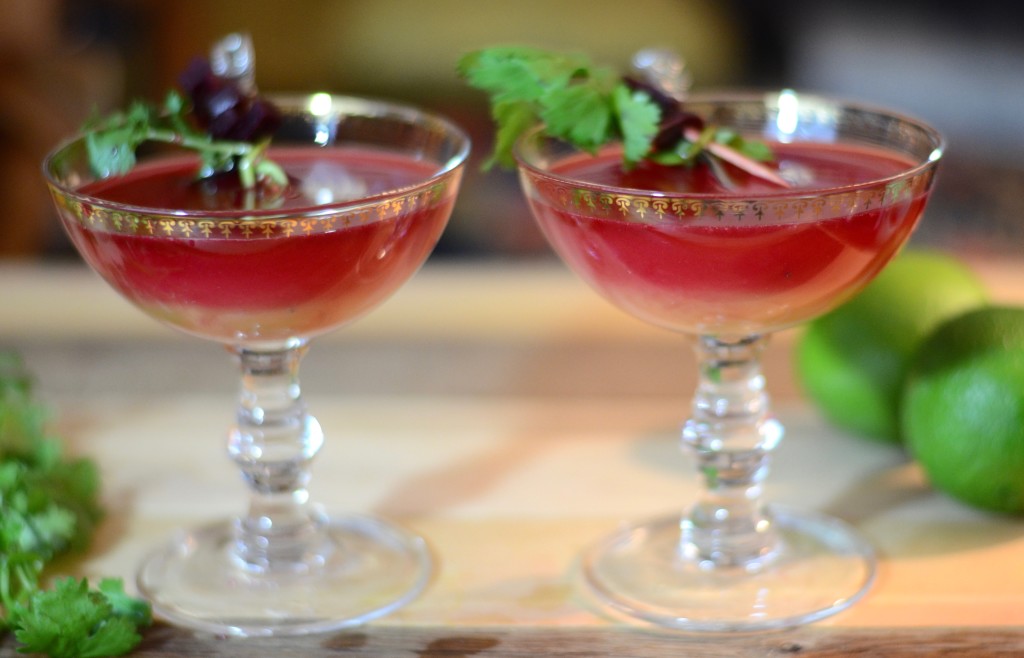 For this drink, I started infusing the tequila with beets in the early afternoon and served the cocktails around happy hour. The really cool thing about beets is that they infuse FAST, but you can always leave them in longer for a stronger beet flavor.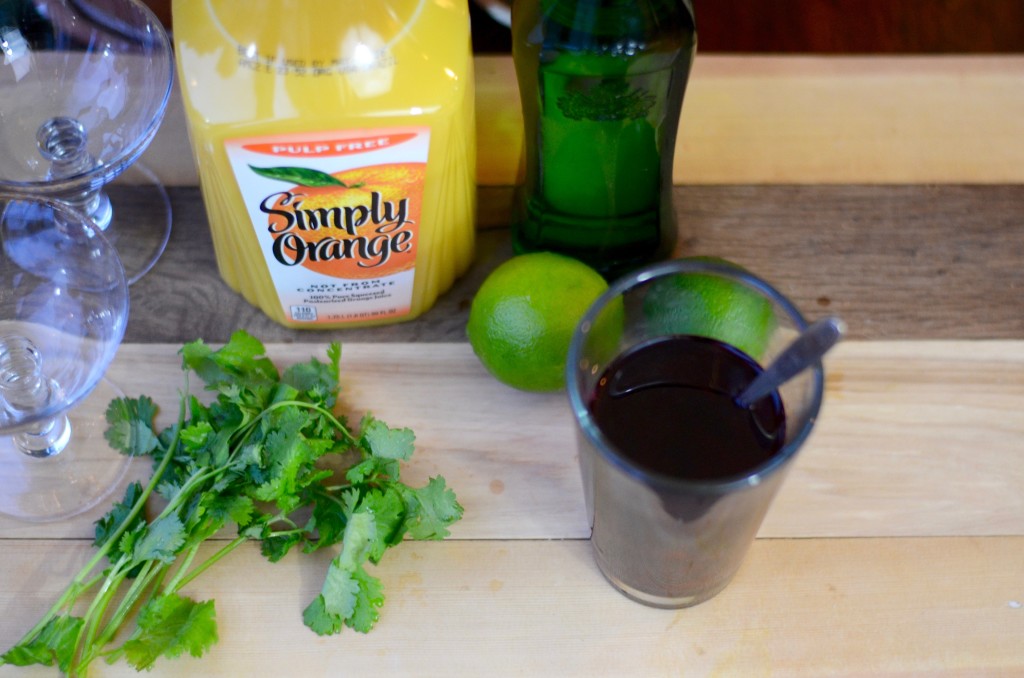 This cocktail tastes a bit like a beet margarita!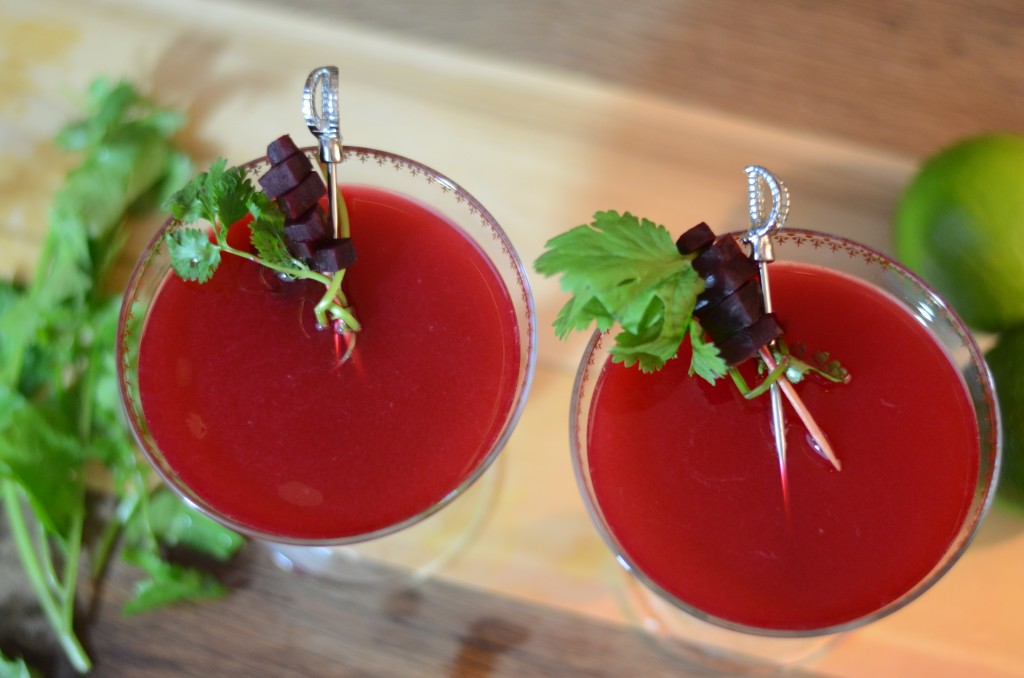 Cardamom Honeysuckle Tiki
2 Parts Light Rum
1 Part Lemon Juice
1 Part Simply Orange Juice
1 Part Runny Honey
Muddled cardamom
Lemon rose for garnish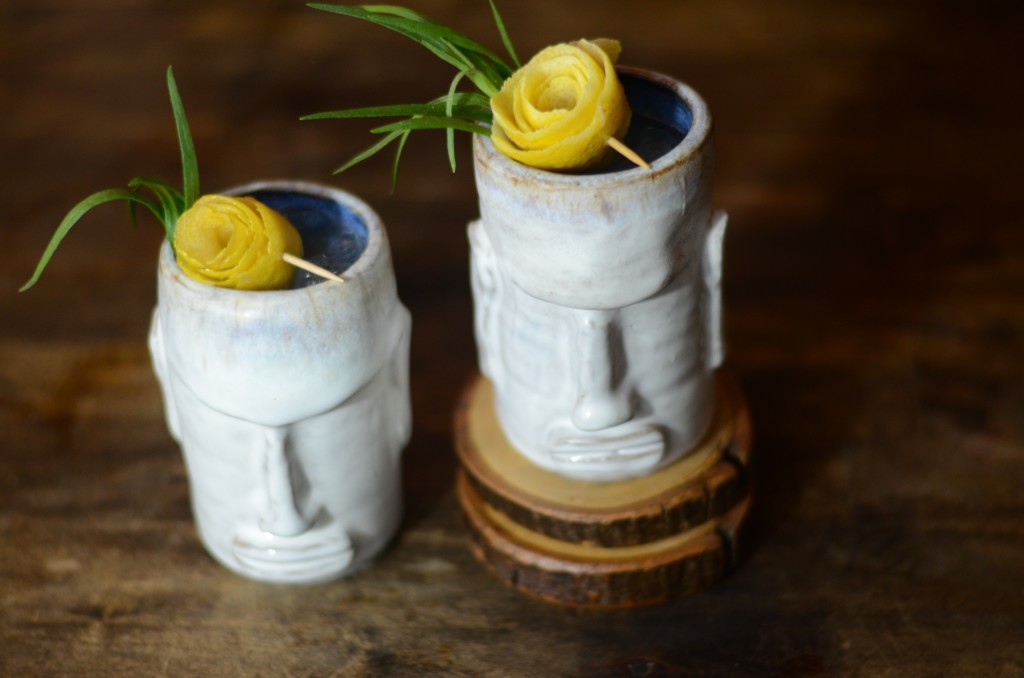 I served these drinks in my newest tiki mugs that I made in pottery class. Ever since I started making tiki mugs, I've been REALLY into making tiki cocktails. The reason I was averse to tiki drinks before was that I thought they were way too sweet and I've constantly tried to find ways to make them taste fresh and not like a piece of candy in a cup. Simply Orange is never sweetened so it's perfect for making a tiki drink taste crisp.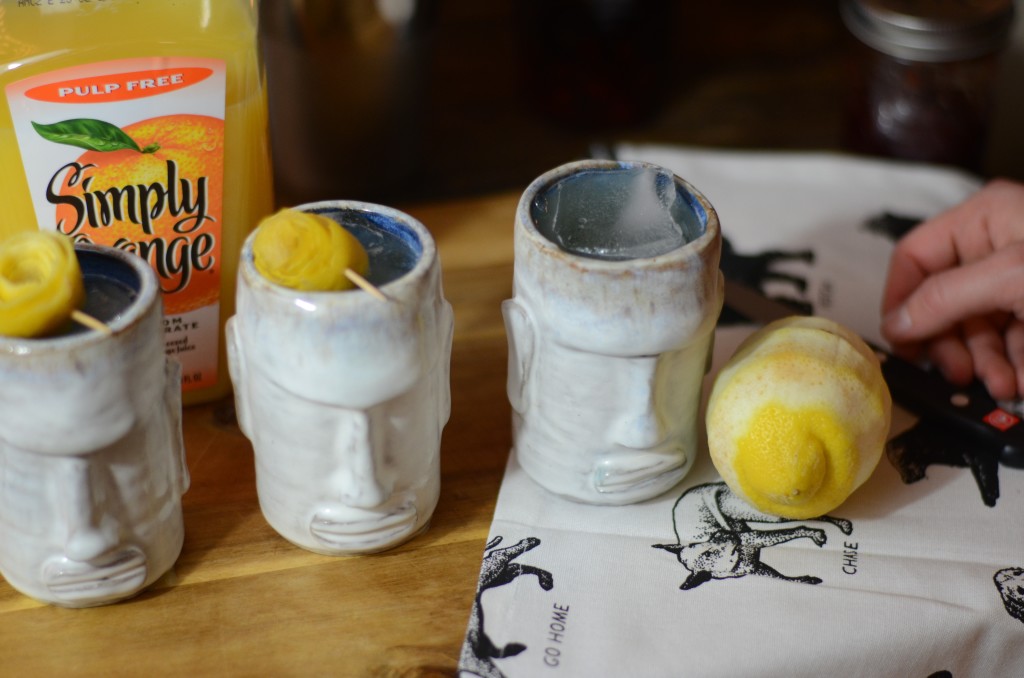 To make the lemon roses, first you need to take a vegetable peeler or a paring knife and peel the rind off the lemon. After that you need to roll the rind and fix it with a toothpick!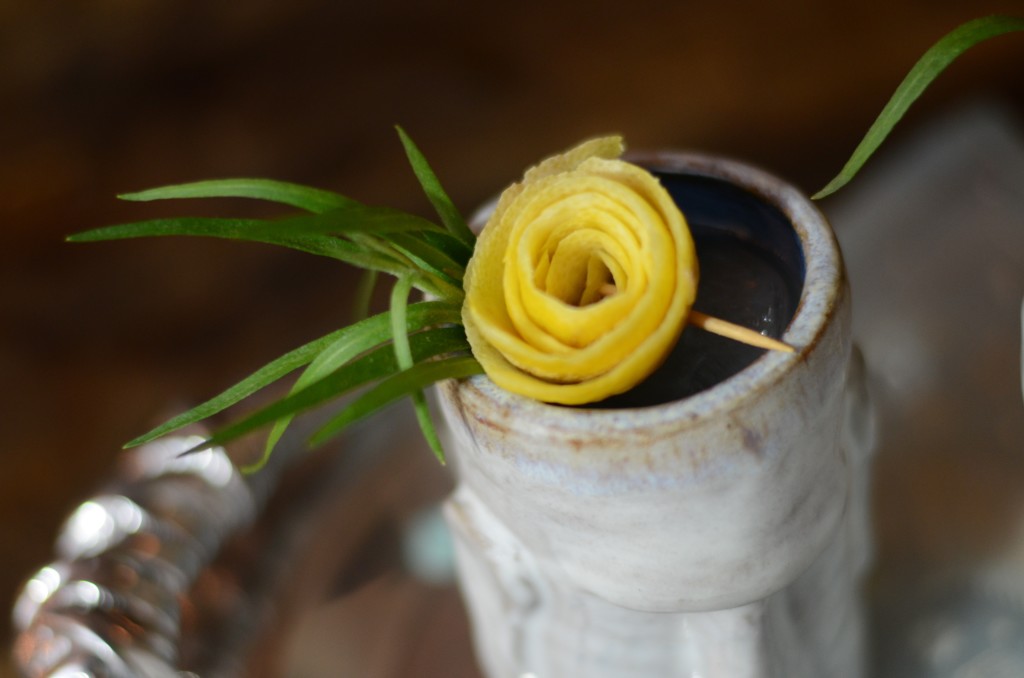 For more Simply Orange recipes from the Nature to New York collaboration, click here to find more inspiration! Also be sure to check out the Simply Facebook page and official website. 🙂
This post is sponsored by Simply Orange, but all opinions expressed are my own and are unbiased and based on my personal views."